Organisation SHCS
The SHCS is composed of the HIV outpatient clinics and laboratories of seven Swiss hospitals, of a coordination centre based in Zurich (University Hospital Zurich) and a data centre at the University of Zurich.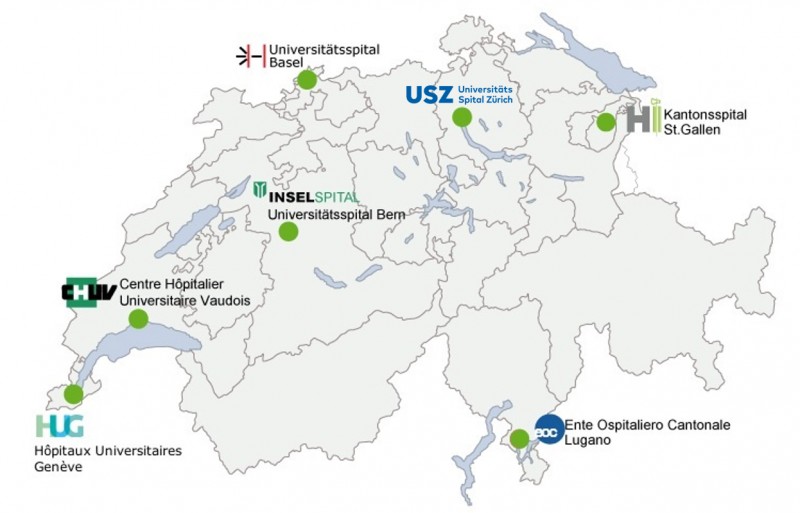 The MoCHiV is composed of the same seven centres, however primarily by the pediatric and obstetric-gynecology units.
Both studies maintain large biobanks.
The two studies are headed by a common Executive Board. Scientific activities and infrastructure support (e.g. informatics) are organized in close cooperation.
International Advisory Board
Maria Prins, Amsterdam (NL), and Jens Lundgren, Copenhagen (DK)